Preparation
Search and install the "Radiator View" plugin.

Configuration
After installation create a new view, similar to configuring the more conventional list views.

Now select all desired jobs and press "Save" button.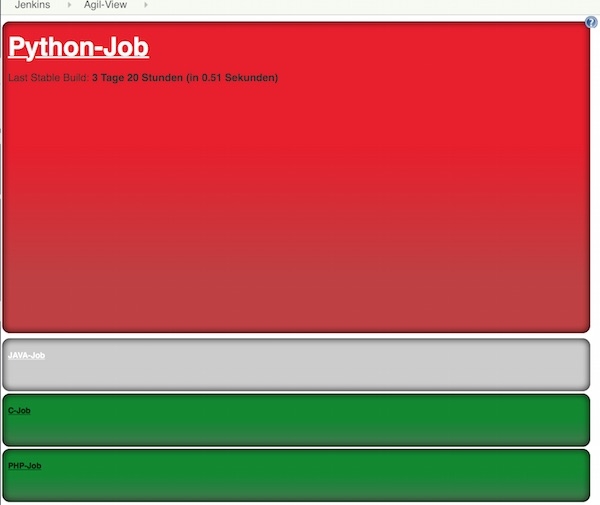 The build radiator view displays a box for each build with the job name and some other details, depending on build steps and test methods.