Usually, you start and stop the apache server by the terminal on Mac OS X.
Example:
But with the Automator, you can do it by simple click.
Steps:
Start the Automator and select "Application".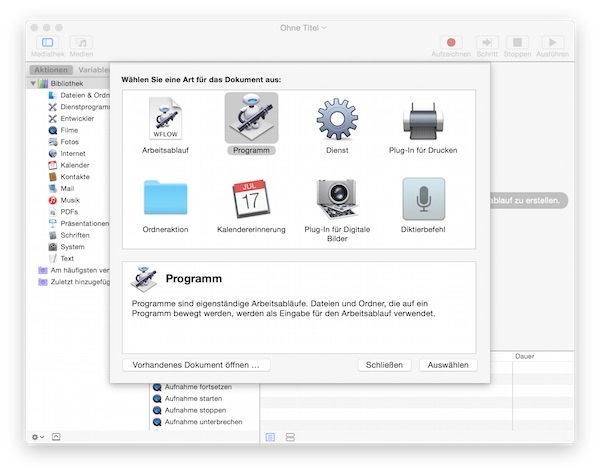 Now insert the action "Run AppleScript" from library into workflow window.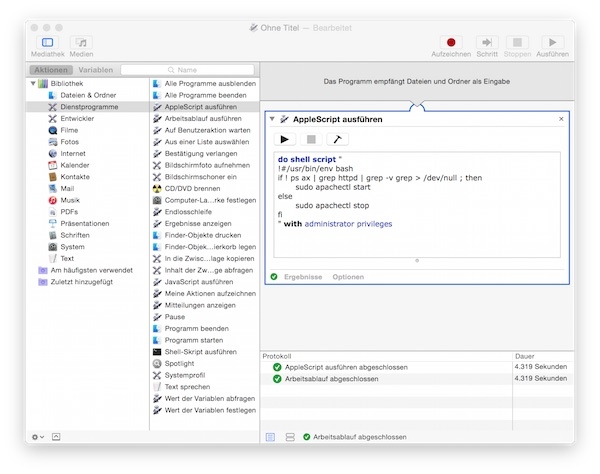 Insert the following script and save your application.
if ! ps ax | grep httpd | grep -v grep > /dev/null ; then

"

with

administrator

privileges
As a small highlight you can change the icon. Select your app and press "CMD" + "i". Now drag an other icon file on place of Automator icon.