As a test manager I have to check every day, many test results in my browser. With the Automator i can save time.
Steps:
Start Automator and select "Application"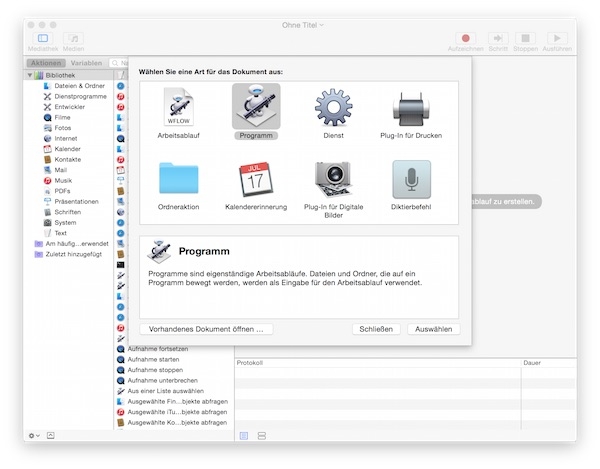 Select "Internet" on "Library" and double click "Get Specified URLs" to get the action into the workflow window. Now insert all URLs.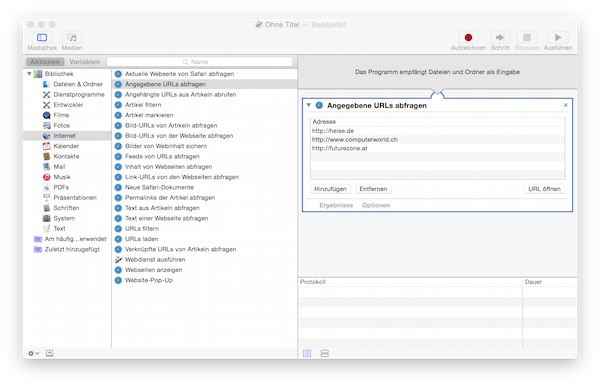 Add in the "Display Webpages" action and save it.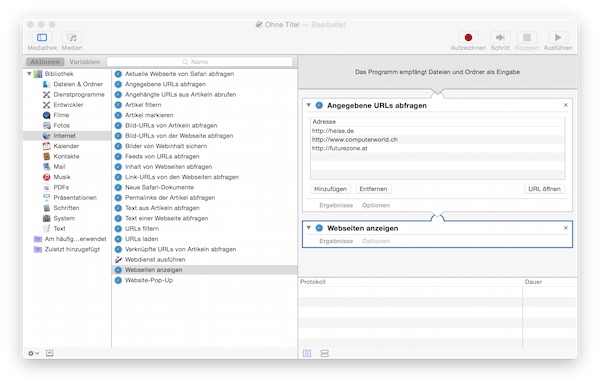 Attention: default path is "/Users/<username>/Library/Services/", but you can save it on other locations, too.